MVIX participates in IXP workshop conducted by APNIC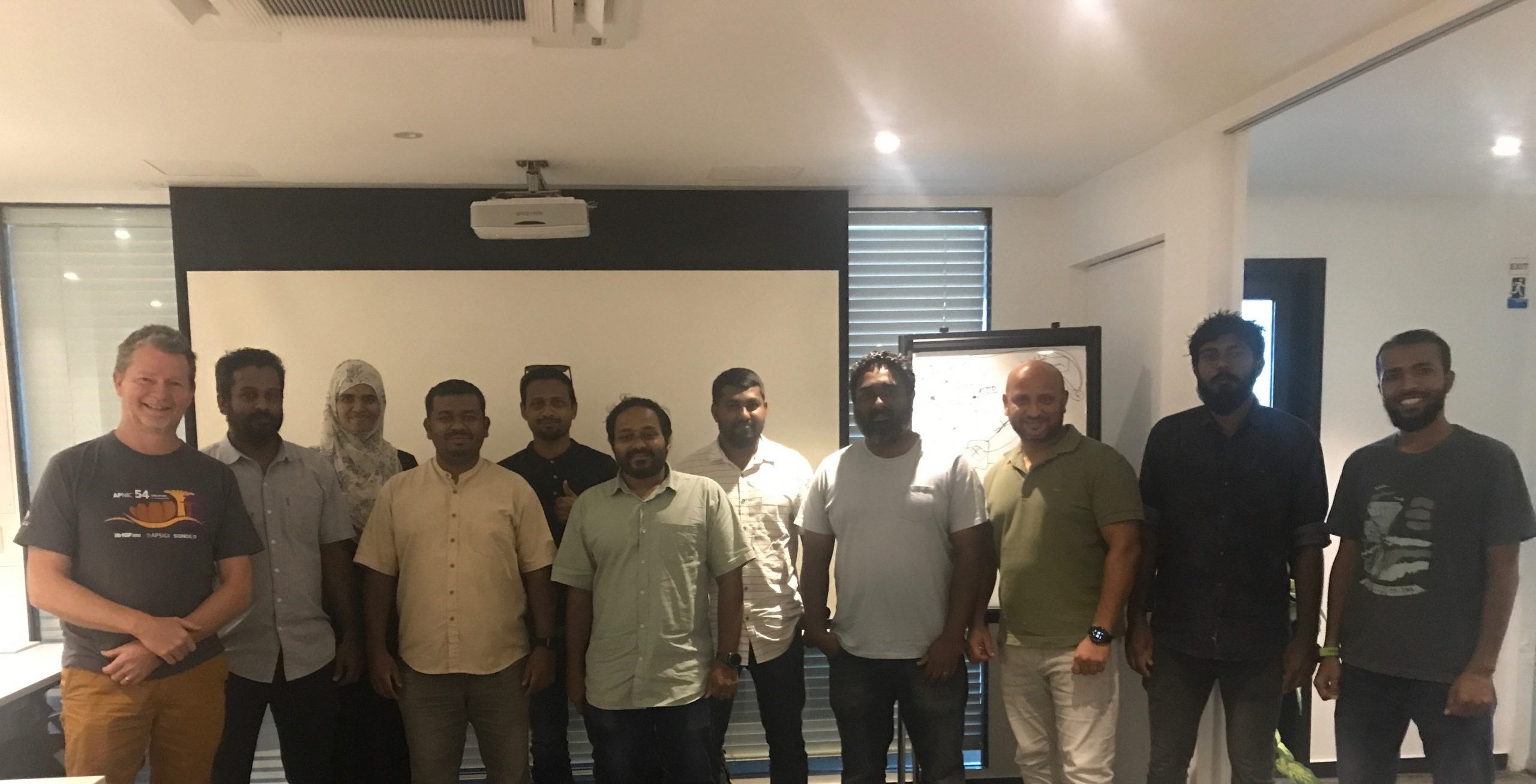 MVIX participates in IXP workshop by APNIC
MVIX participates in IXP workshop by APNIC held in Male', Maldives from September 27 to September 30 2022.
This workshop included several participants, who included representatives from MVIX, local ISPs and other relevant enterprises. This training was conducted by experience APNIC trainers in order to provide support towards establishing MVIX in the Maldives.
APNIC along with ISOC had provided support to MVIX since its inception, providing equipment, expertise and other support to help establish the IXP in the Maldives. This is one of the trainings they are conducting to enable the establishment of an effective IXP infrastructure in the Maldives.
The aim of the workshop was to educate relevant organisations about various aspects of establishing an IXP. This included topics ranging from the fundamental principles behind peering, practical considerations when establishing an IXP, technical specifications and benefits of effectively establishing one. APNIC traininers Dave Phelan and Awal Haolader provided interesting cases from Global IXPs, discussing the failures and best practices in designing an IXP, while sharing useful tools for IXP members to ensure the smooth running of the operations.
During the workshop, participants were guided on some of the per-requisites of interconnection, including setting up required tools as well as some guidance towards best practices in technical configuration for connecting with the IXP.